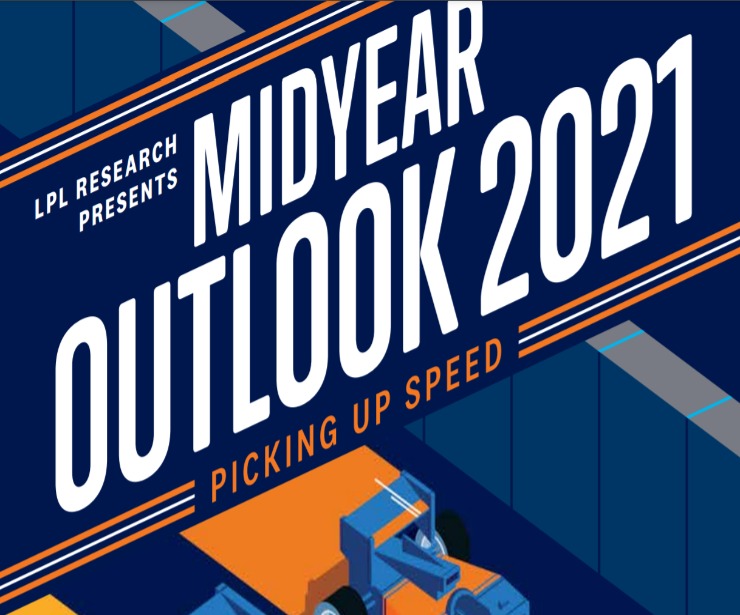 LPL Research Midyear Outlook 2021: Picking Up Speed is designed to help you navigate the risks and opportunities over the rest of 2021 and beyond.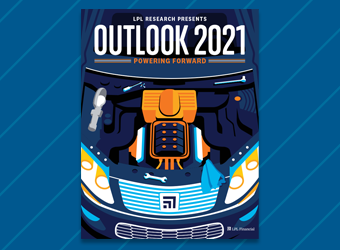 In 2021 it's time to restart the engines and prepare to navigate a new year with new challenges and opportunities. LPL Research Outlook 2021: Powering Forward gets you back on the road with economic and market insights for 2021.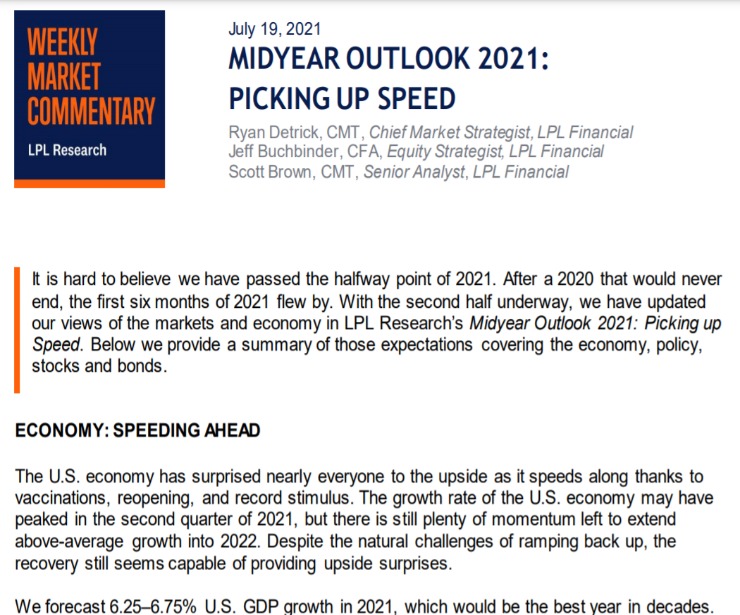 The U.S. economy has surprised nearly everyone to the upside as it speeds along thanks to vaccinations, reopening, and record stimulus.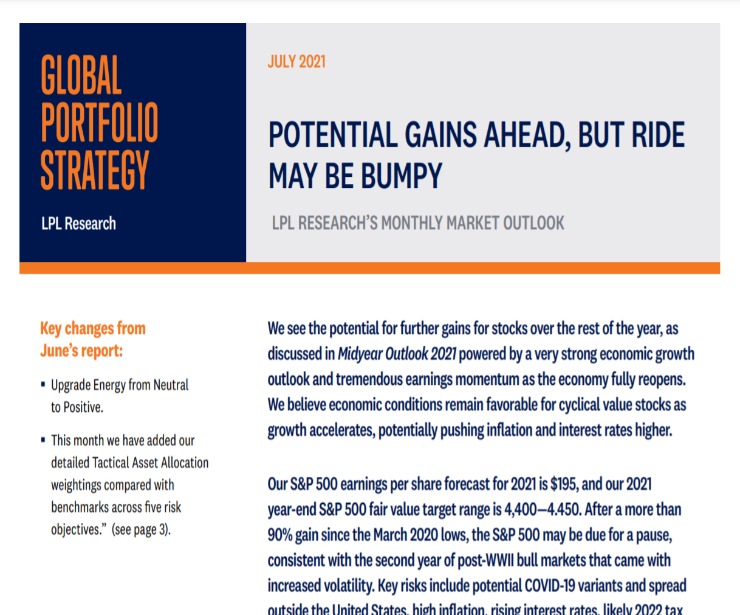 See LPL Research's latest monthly market outlook in the July 2021 Global Portfolio Strategy.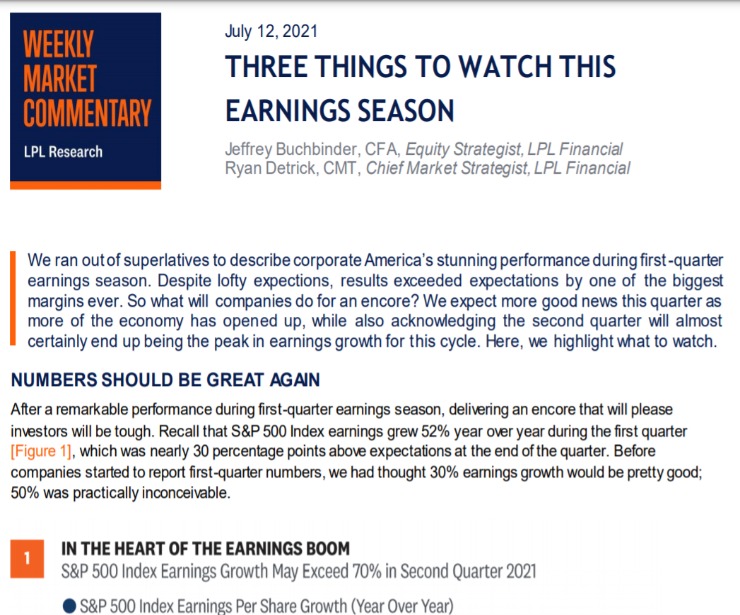 After a remarkable performance during first-quarter earnings season, delivering an encore that will please investors will be tough.