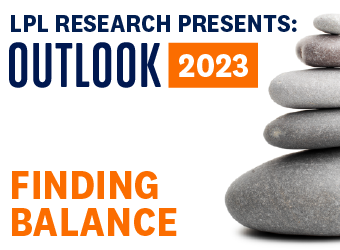 Through all the challenges, newfound opportunities, and every high and low we've experienced during the last couple of years, it's no surprise why we might be striving for more balance.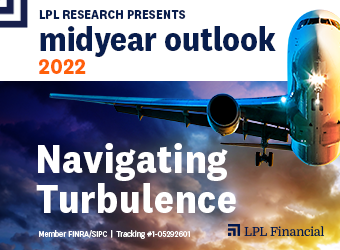 LPL Research "Midyear Outlook 2022: Navigating Turbulence" features LPL Research's economic and market forecasts for the second half of 2022.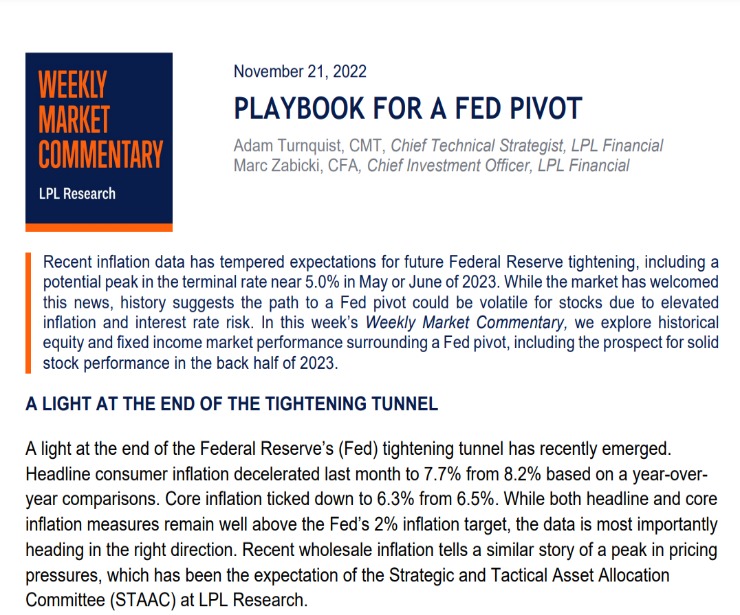 LPL Research explores historical equity and fixed income market performance surrounding a Fed pivot.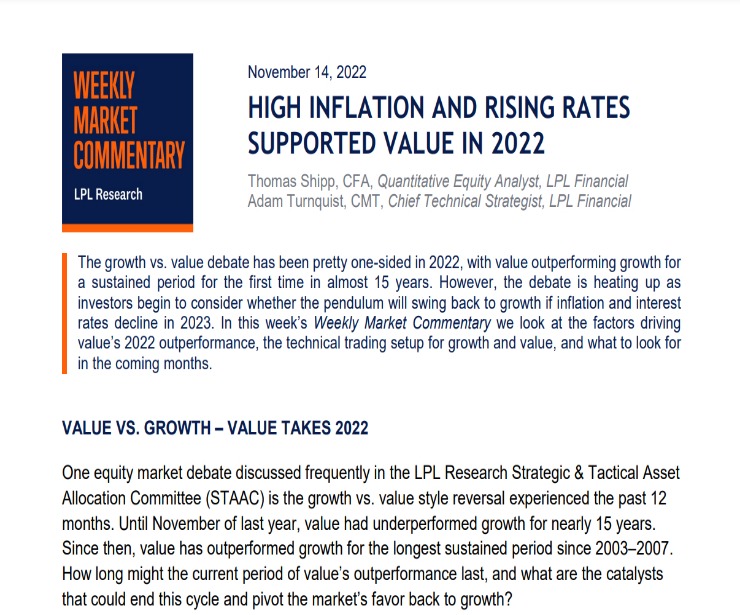 LPL Research looks at what's driving value's 2022 outperformance, the technical trading setup for growth and value, and more.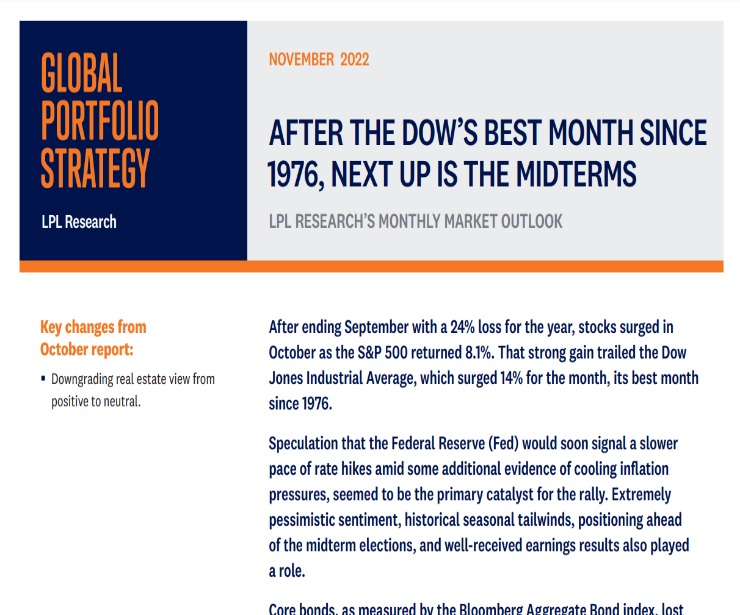 The Strategic and Tactical Asset Allocation Committee maintains its overweight equities recommendation relative to bonds.