We expect the U.S. economy to continue to grow in 2020 and support gains for stocks, although we are increasingly mindful of our position in the business cycle…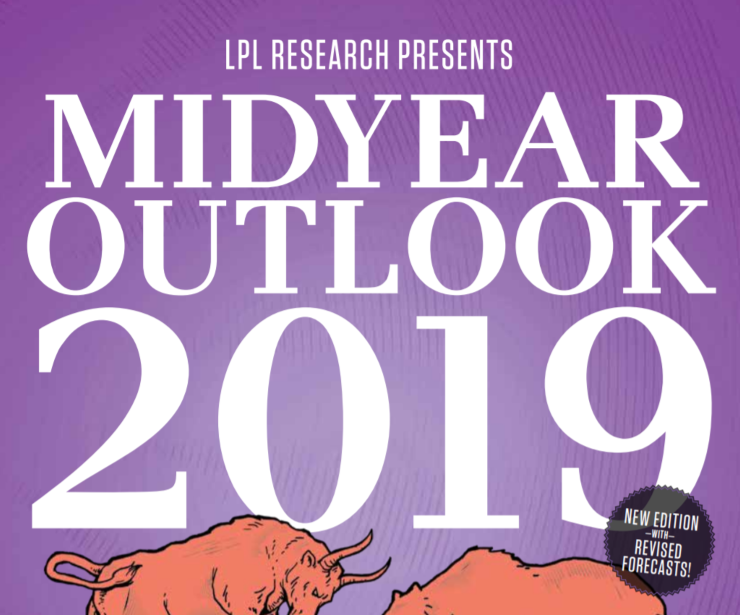 Our Midyear Outlook 2019 provides our updated views of current fundamentals and the things that should persist as shorter-term concerns fade, and emphasizes our four primary pillars for fundamental investing—policy, the economy, fixed income, and equities.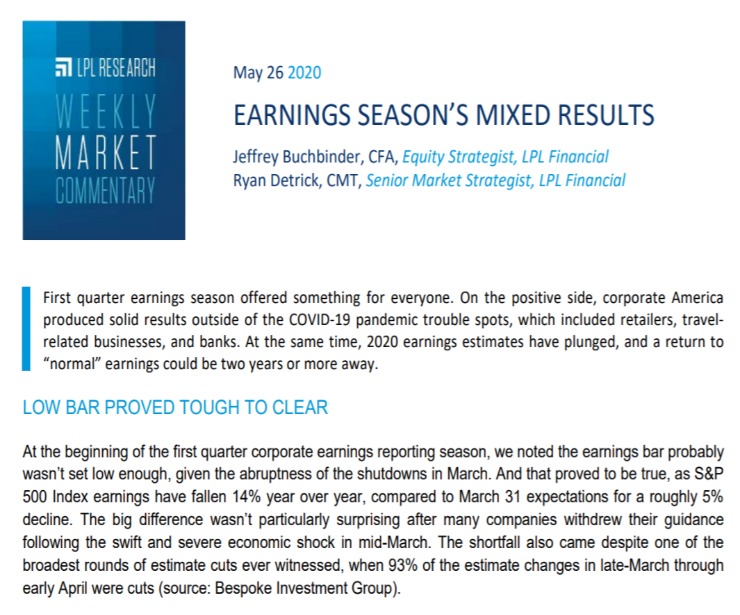 At the beginning of the first quarter corporate earnings reporting season, we noted the earnings bar probably wasn't set low enough, given the abruptness of the shutdowns in March.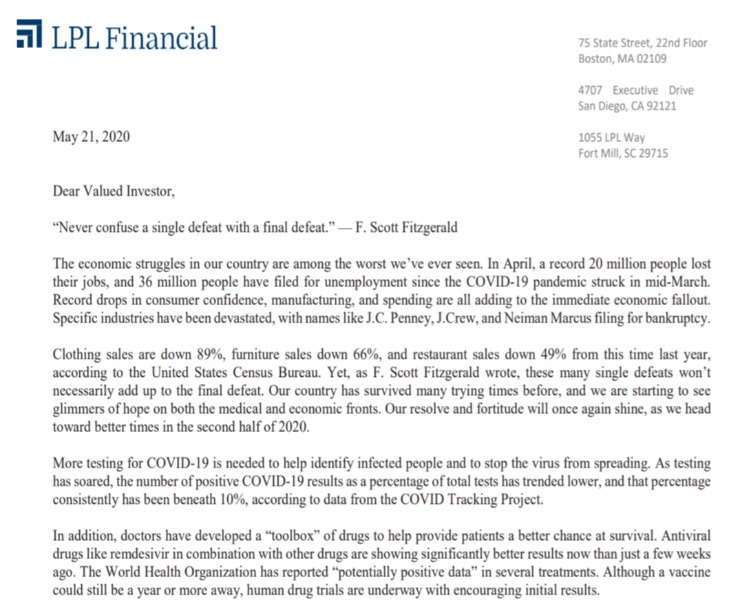 In spite of COVID-19 and weak economic data, the S & P 500 Index has rallied, and there are signs of improvement as the economy begins to reopen.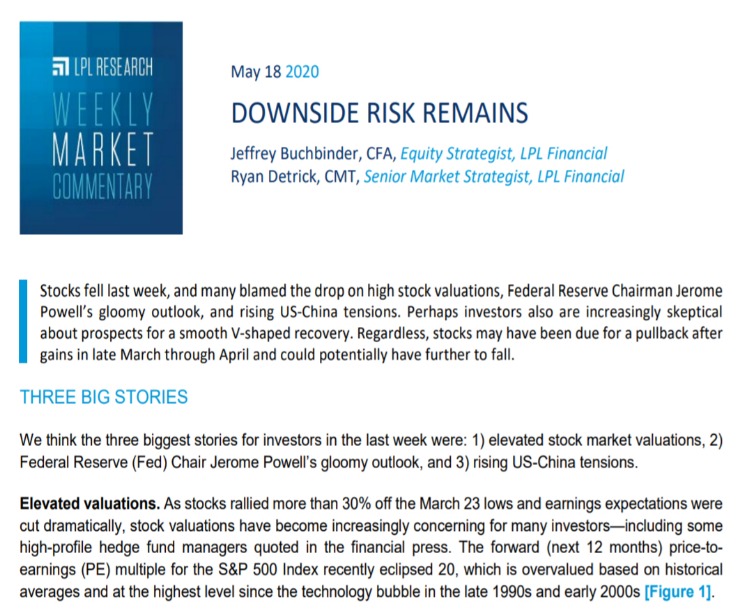 Stocks may have been due for a pullback after gains in late March through April and could potentially have further to fall.